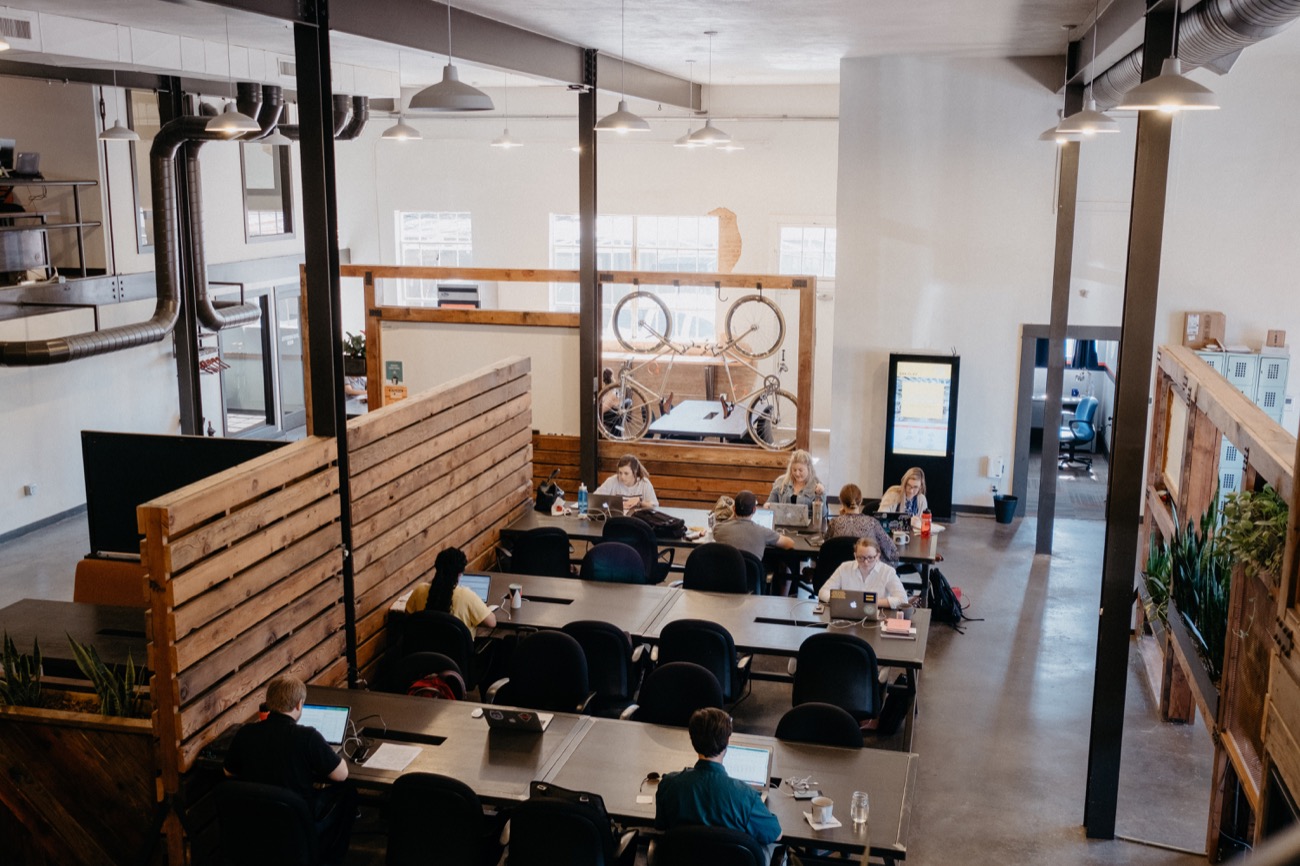 Photo courtesy of Common Desk
Common Desk plans to expand beyond DFW
By Danielle Abril

September 14, 2018, 9:05 a.m.
After landing a two-floor, 52,000 square feet at the Trammell Crow Center for its new coworking space and amenities, Common Desk is planning to expand its offerings beyond Dallas-Fort Worth.
The company is working on locations in Houston, Charlotte, Austin and Atlanta, said CEO Nick Clark. It also is expecting to announce another location in Dallas-Fort Worth within the next several months.
Clark says he has proposals out for locations in Houston, Charlotte and Atlanta, and is still searching for prime spots in Austin.
Common Desk opened its first coworking space in Deep Ellum in 2012. Since then, it has expanded to Oak Cliff, Plano, Fort Worth and now downtown Dallas. In addition to offering coworking space, the brand also provides dedicated office space at its locations in Deep Ellum and Plano, which houses semi-private offices for Walmart Technologies and Redfin, a Seattle-based real estate technology company.
Common Desk also recently scooped up The Gym of Social Mechanics, a holistic wellness brand; acquired Method Coffee (now Fiction Coffee), which it serves in all of its coworking spaces; and is readying to launch its app called Ellum, which will allow coworking members to easily order coffee and manage preferences.
"We just want people to come to work and be excited," Clark said. "Our new mission statement is to enhance the workday for everybody."
Meanwhile, it's switching up its offerings at the Trammell Crow Center, which is undergoing a $140 million renovation. The new space, expected to open early next year, will include 20,000 square feet of coworking space. The other 32,000 square feet will be dedicated to a private cocktail lounge, enterprise suits and a coffee shop.
"Coworking is becoming more than coworking," Clark said. "This is something new."
Clark said he's also working on a second location for Social Mechanics, which is currently operated off Greenville Avenue, as well as two more locations for Fiction Coffee—one in Addison and another in Dallas. Fiction's first location is in East Dallas.
Common Desk occupies 70,000 square feet of space at its four operating locations. It also employs 30 people across its brands.